Southern Slow Since 1905
Royal Crown Cola decided to rebrand itself. We were there and thus prepared our slowest campaign so far. The television spots and visuals took consumers back to the beginning of the twentieth century in the city of Columbus, Georgia, and endeavoured to highlight the essence of that area and time, which was filled with real gentlemen and drenched by the heavy southern sun.
In the creative work itself, we endeavoured to place as much emphasis as possible on the attribute of slowness. At a time when you need to squeeze as much information as possible into thirty seconds, only a single sentence was enough for us. It sufficed to say it very sloooooowly.
The radio spots were so slow that the speaker did not manage to finish speaking and the outdoor formats contained an extraordinarily long line instead of a single brisk headline. Simply everything was as slow as the pace of a real southern gentleman.
TOO-SLOW
TVC Ads
If television had existed in 1905, surely no one would have shouted at us and pushed an unbelievable amount of ballast at as we are accustomed to today. Instead, they would calmly and briefly explain to you that it is not necessary to hurry for anything. Therefore, our spots are extremely slow. They were directed by John Doe, a duo from Berlin.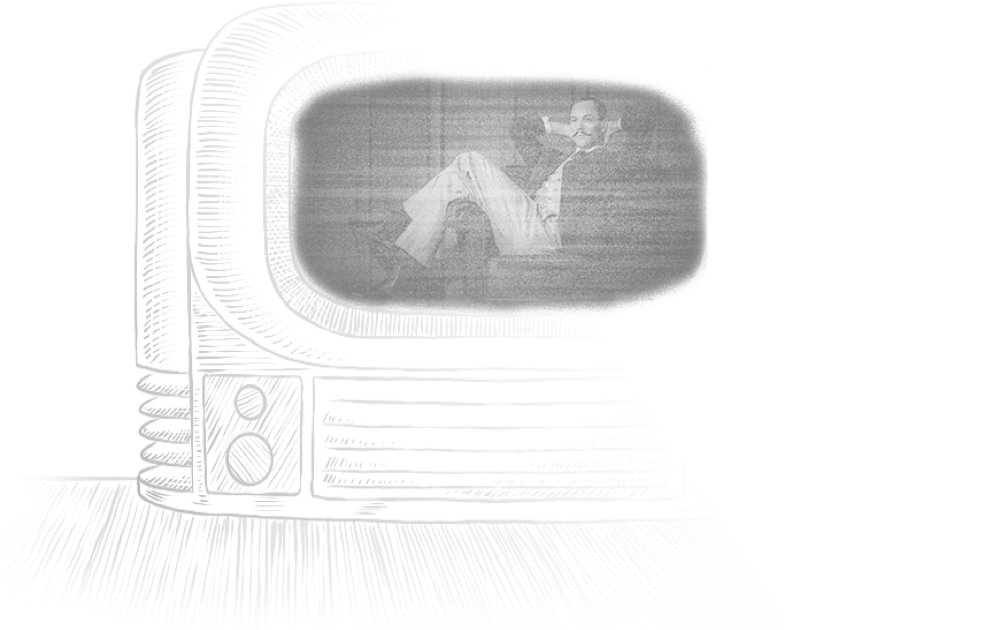 TOO-SLOW-TO-FINISH
Radio Ads
We had to present the main attribute of the brand and its story in twenty seconds. So, we told the speaker to read the script so slowly that the last word would never fit within the twenty-second limit. With the unfinished spots, we further supported the message that, with Royal Crown Cola, there is no need to rush.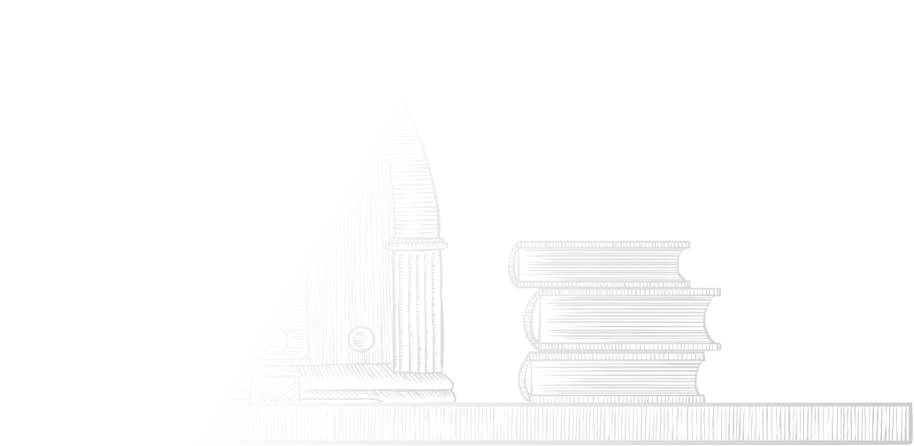 TOO-LONG-TO-READ
Outdoor Ads
In order for gentlemen to have something to read on their way from work, we did not want to burden them with brief shots into the void and our headlines on CLV boards had seventy words on average. On larger formats, we again extolled southern values and everything associated with them more than a century ago, such as feet up on the table.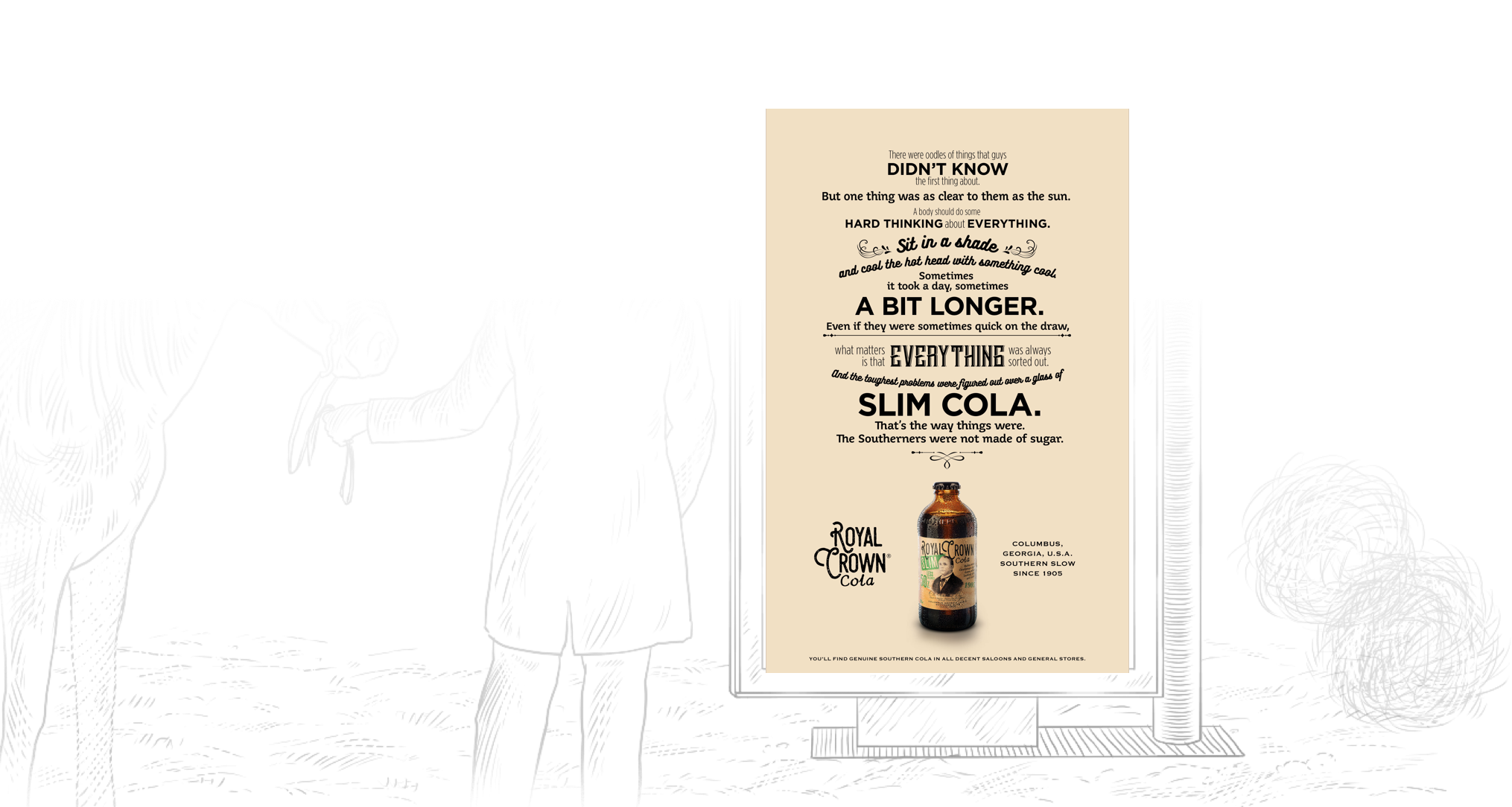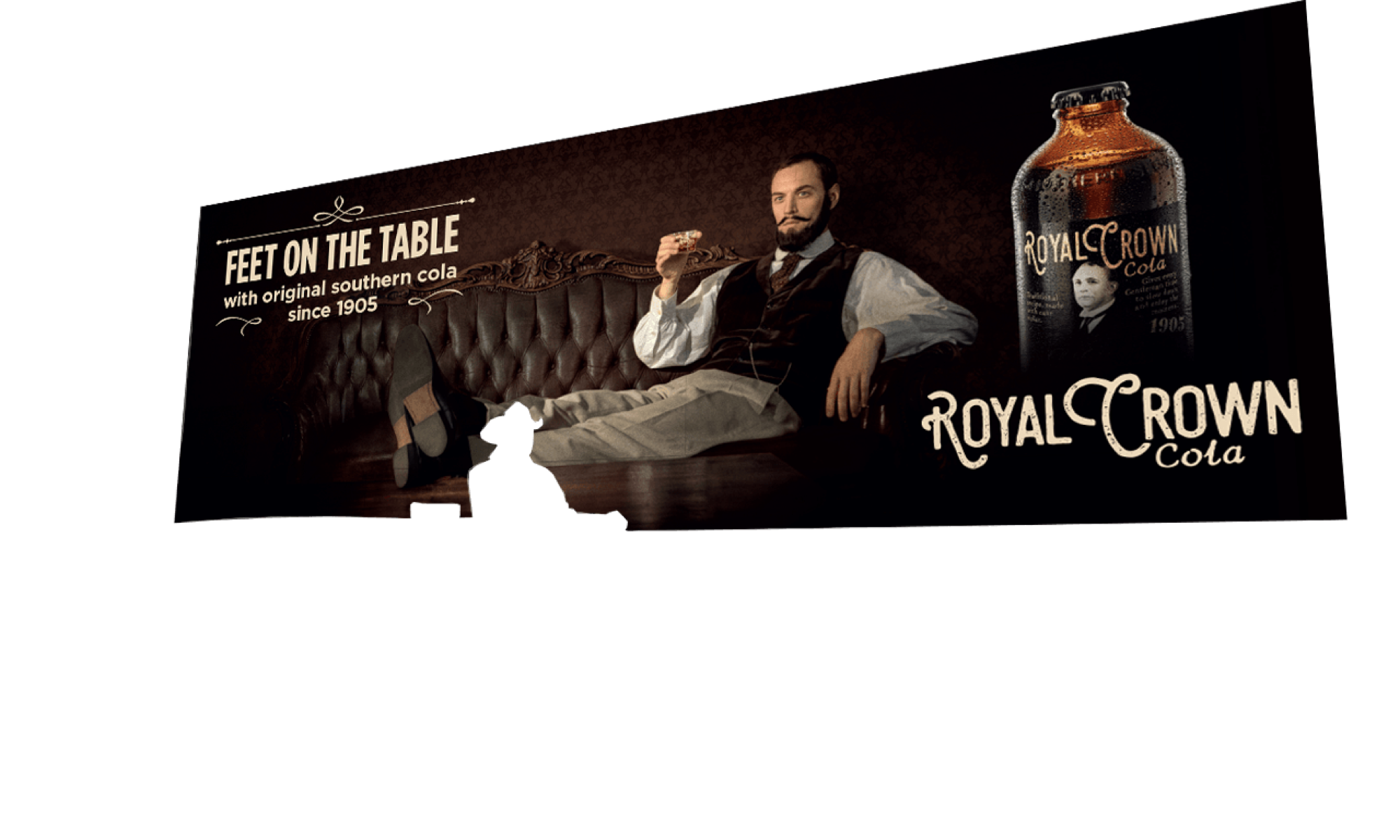 And we brought all of this to Central Europe in the age of fast food.